"Cahan Tobacco International" participated for the 3rd time in the International Food Exhibition held annually at the Baku Expo Center.
For the third time, Cahan Tobacco International participated in the "InterFood" exhibition, which is one of the most important meeting places for leading manufacturers of food, tobacco and other food products from more than 20 countries of the world.
At the exhibition, the company displayed real examples of each stage of the cultivation of the world-famous Turkish type Oriental and American Virginia tobacco species grown in its own Tobacco Agronomy Center.
It is also noteworthy that after the President of the Republic of Azerbaijan, Mr. Ilham Aliyev, approved the "State Program for the Development of Tobacco Industry in the Republic of Azerbaijan for 2017-2021" on August 10, 2017, the company has been constantly strengthening its production activities year by year and continues to increase productivity by expanding the area of tobacco cultivation every year.


                                                           


Khayala Dadashova, Deputy Minister of Agriculture of the Nakhchivan Autonomous Republic, visited the stand of Cahan Tobacco International and expressed her positive opinion on the contribution of the company's work to the development of the Republic's agriculture.

Cahan Tobacco International, which won the title of the most attended stand during the exhibition, will successfully continue its active work for the development of the economy of the Republic of Azerbaijan and continue to represent our country in the world market under the "Made in Azerbaijan" brand.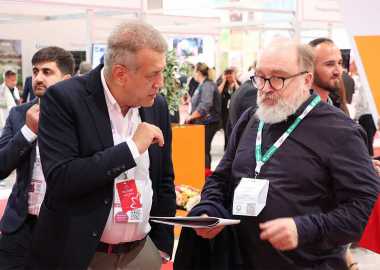 Indonesian Ambassador to Azerbaijan Mr. Husnan Bey Fananie visited CTI factory during his working visit to the Nakhchivan Autonomous Republic on April 8
Read More